This page has been visited
times.

---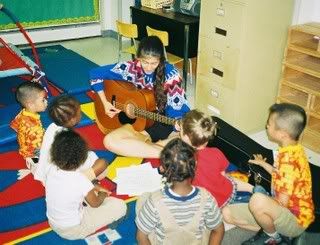 ---
KRUSZER'S SONGS

"Click!"

This is what happens when a camera-happy girl goes digital: thousands of pictures, 6 months. Yikes!

I blame my parents. My earliest childhood memories include a lens in the middle of their face.

Photoholism is hereditary. My grandfather had it, my dad has it, and I have it. Photoholics believe that life isn't well lived if it's not properly preserved for eventual re-living. Never-mind that the photographer never fully lived the moment the first time around because he/she spent too much time taking pictures of everyone else living that moment. Indeed, sacrifices must be made if there is to be evidence that good times were had by others.

I love taking pictures. Everywhere I go, I see beauty. From sunsets to nature scenes, to the wonderful composition of colour on a downtown street, this world is a beautiful place. My delight is capturing permanent evidence of this fact.

I've been told that I have an eye for pictures. I'm not sure what the other one's for. :)

---

Check out my various photo albums ...kruszer - nature, autumn, sunsets, and waterfalls... my photo art. kruszer_places kristine_swings kruszer_prolife kruszerpics
---
BACK HOME TO KRUSZER'S KORNER!