This page has been visited
times.

---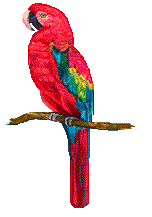 ---
THE WORDLESS BOOK STORY

Hi boys and girls! Don't you just LOVE stories?

I have a book that has LOTS of really fun stories. It's a really BIG book

with 66 smaller books inside it. Do you know what that book is?

*

If you guessed the bible, you're right! The Bible is God's book.

It's filled with special messages and promises. Everything written in

the Bible is true - that's because God wrote it, and God cannot lie.

*

Many boys and girls want to read the Bible. But the Bible is a VERY big

book! Much to long to read in one night, or as a bedtime story!

*

Here is a special story that tells the most important message in the

Bible. It's called the Wordless Book, because, once you know the story,

You can make your own book - and you don't need to write any words.

*

This story is made with colours. Each colour reminds us about one of

God's special messages from the Bible.
---
Click on the yellow line, and you'll be on the first page :
---